The Caggiano Orthodontics Difference
When you choose Caggiano Orthodontics, you are choosing an orthodontist and orthodontics office in Parsippany that has continually provided exceptional smiles year after year. Dr. Caggiano understands the importance of a smile that you're proud to share, and as such, he has made it his passion to learn as much as possible about various methods of orthodontics. He continues to be dedicated to offering the latest in orthodontic advancements in order to ensure that you receive the most comfortable, accurate, and timely treatment available. Utilizing his Master's in Biomedical Engineering and 7 years of experience as a general dentist, Dr. Caggiano easily incorporates technology into treatment for the utmost efficiency and comfort.
Caring, warm, and empathic personalities are hard to find. That's why each member of our team is screened for those qualities from dozens of applicants. In addition, all of Dr. Caggiano's assistants hold the highest certification as a Dental Assistant that is recognized by the state. Dr. Caggiano continues to train them in orthodontics on a consistent basis.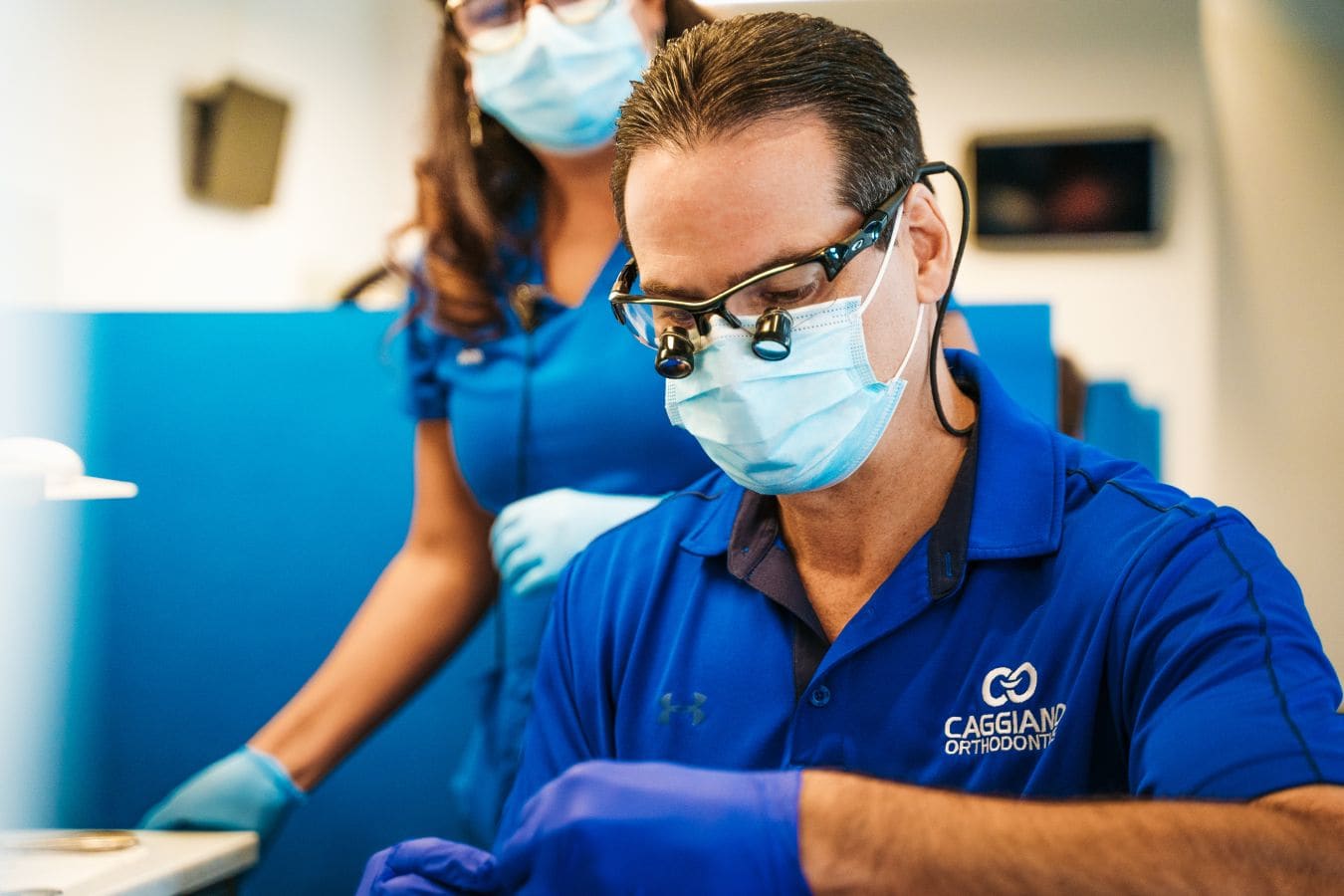 Exceptional Customer Service
—

An Orthodontics Team Truly Like No Other

The team at Caggiano Orthodontics is truly like no other. While they receive continual training in the advancement of orthodontics, they are also continually trained in providing top-notch customer service. While the quality of treatment, an array of options for braces and orthodontics, and timeliness of treatment may seem like the most important aspects to consider when choosing an orthodontist, customer service should also be among these. Over the next year, you will be spending more time at your orthodontics office than you do at your dentist and regular doctor combined! It is incredibly important that the orthodontics team is welcoming, friendly, and knowledgeable. At Caggiano Orthodontics, your comfort, confidence, and best smile are top priorities!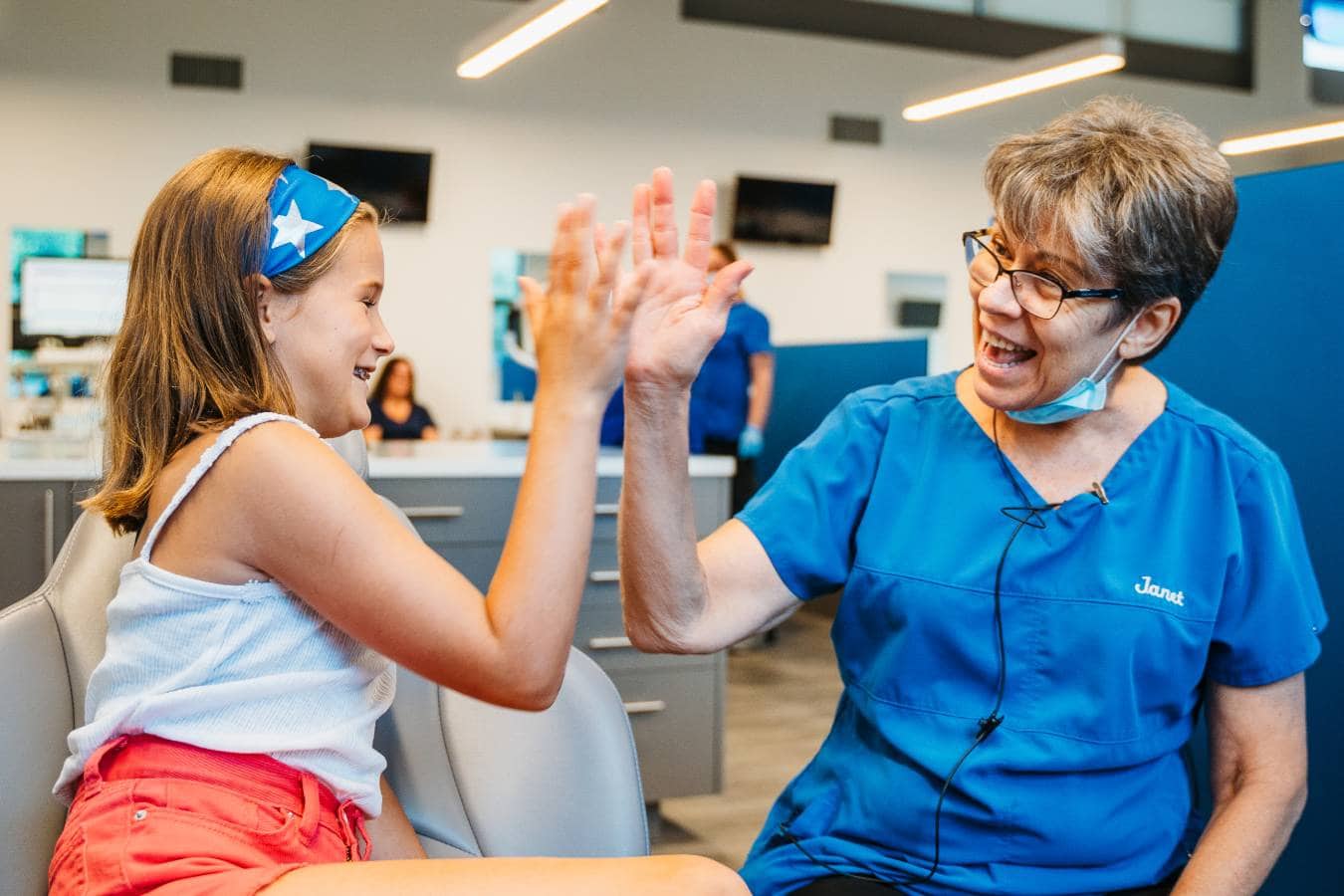 Flexible Payment Options
There are many aspects to consider when choosing an orthodontist in Parsippany, NJ. However, cost and affordability should fall lower on the list as straight teeth and an aligned smile positively affect both your confidence and your overall dental health. That being said, Dr. Caggiano places a high priority on your best smile by offering flexible payment options for braces with 0% interest! He believes that your confidence and health are a much bigger priority.
At Caggiano Orthodontics, we accept most insurances. You may even be surprised to find out that your insurance plan has at least some orthodontic treatment coverage! While cost should not be a primary concern for a smile that will truly change your life, insurance coverage certainly helps solidify the decision to get orthodontic treatment. Additionally, if we are considered out-of-network for your provider, we are glad to fill out the reimbursement paperwork and file it on your behalf.
An Award-Winning Practice
Dr. Caggiano and his team put hours upon hours of work into each smile they create. Ultimately, the results speak for themselves as a patient's confidence and self-esteem grow during their treatment. However, many orthodontic practices can claim these types of results. The difference you get when you choose Caggiano Orthodontics is that their process, attention to detail, and ultimately results have been award-winning, year after year.
Some of the notable awards and recognitions Dr. Caggiano regularly receives are:
NJ Monthly Magazine Top Doctor
NJ Family Magazine Top Doctor
Top New Jersey Orthodontist in Best of Morris & Essex Magazine
Orthodontics Products Best Orthodontists
Diamond Invisalign Provider